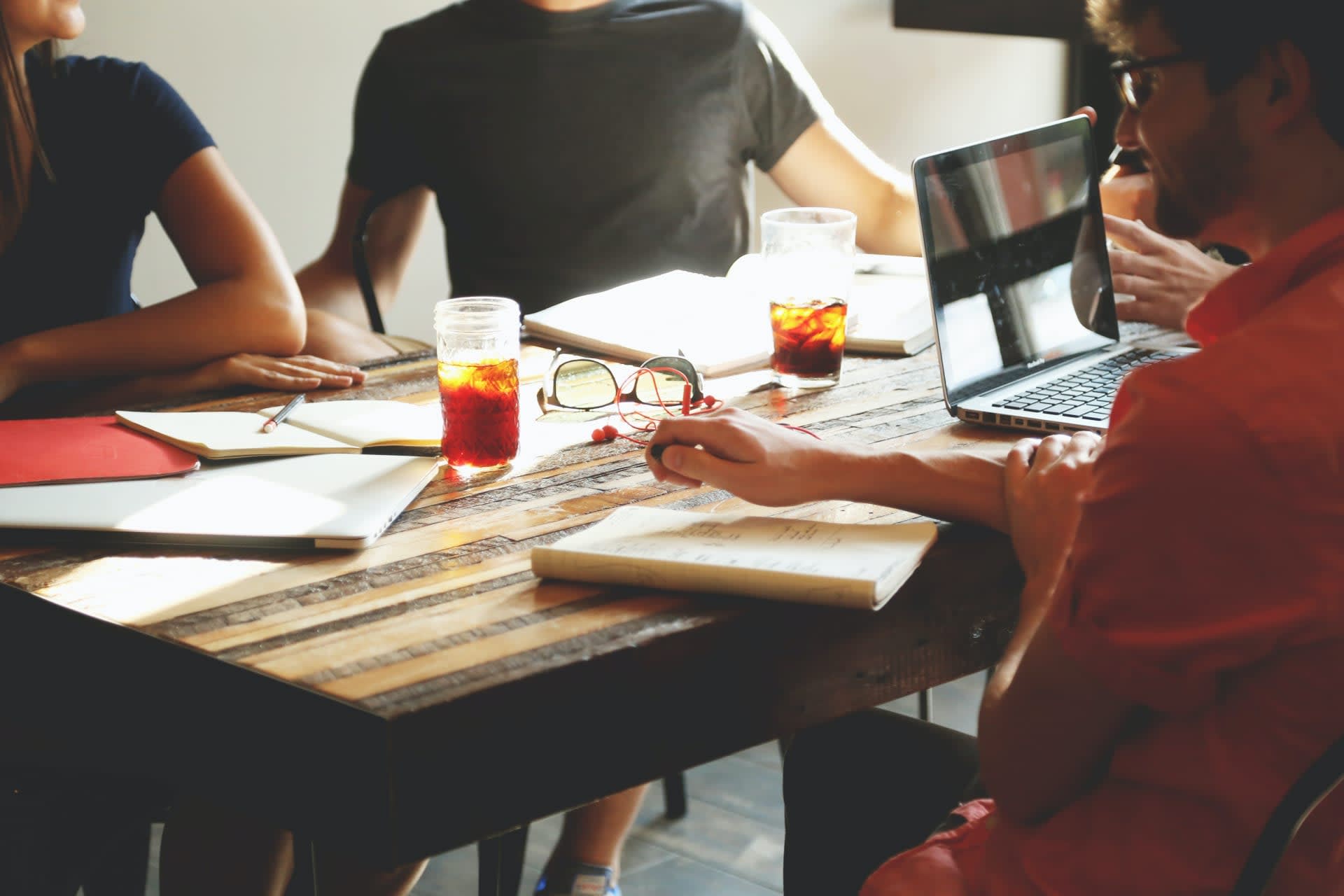 Account Executive
Gent

,

Vlaams Gewest

,

Belgium

Sales
Job description
Would you love to showcase your experience, sales talent, and plain ingenuity in selling a proven AI-driven platform in various European markets? Do you have what it takes to convince top-tier fashion retail executives and seal the deal?
At Crunch Analytics, we're looking to focus efforts on introducing our in-house developed AI-driven fashion retail platform at innovative fashion brands & retail organizations. Teams eager to make pricing & inventory decisions that lead to world-class profitability, efficiency & a reduced ecological footprint.
Our platform has proven its value, assisting teams at international enterprise organizations such as G-star, Scotch & Soda & Vandevelde, and national corporate organizations such as Torfs, Schuurman Schoenen, E5, OnlyforMen, Bristol & ZEB.
As an Account Executive, your key responsibility is, therefore, to convince more fashion retail organizations of the proven value the platform is able to generate and become a client. We assign you the crucial task of building and maintaining a solid pipeline in different European regions, enabling the company to gain traction across the continent.
To such end, we are looking for an Account Executive who can convince using a consultative approach - identifying value & ROI - yet is also capable of bringing stakeholders to the table and sealing the deal, applying experience, trust, and a good bit of boldness.
In your role, you will be able to identify and map fashion industry stakeholders, build relationships, deliver high-quality presentations, demonstrations and workshops and carve out the specifics of an often complex, often more straightforward deal. With your passion for driving tangible impact through technology, the role should fit you like a glove.
🚀 What will be part of your responsibilities?
Identify opportunities for the Crunch Analytics Fashion Platform among mid- to large-size fashion retailers & brands within your territory;
Help stakeholders within these fashion retailers & brands to understand the value of the Crunch Fashion Platform in terms of profitability, efficiency & impact on ecological footprint;
Build relationships with the different stakeholders within & around these fashion retailers & brands, i.e., Director, VP & C-level decision makers as well as users, advocates, and partners;
Prepare & deliver high-quality platform presentations, demonstrations, and workshops;
Successfully collaborate with customers & peers in a consultative sales approach identifying value & ROI, supporting the customer's needs;
Build & maintain a strong & active pipeline, enabling you to (over-)deliver on your quota;
Drive sales activities to ensure pipeline progression;
Manage complex deal cycles, including interactions with customer stakeholders & procurement, as well as internal legal, operations & customer success;
Consistently close new & expansion business, leveraging a "land-and-expand" strategy;
Have a deep understanding of your pipeline to ensure high forecast accuracy;
Develop & maintain a stakeholder mapping for every named account;
Convey learnings from conversations with stakeholders to internal teams.
Job requirements
🐱‍🚀 What skills are required or can be perfected on the job?
3+ years of experience in B2B sales, including at least one year in SaaS;
Understanding of full deal lifecycle management;
Proven track record of (over-)achieving quota;
Proven track record of winning complex SaaS deals, including implementation services;
Excellent communication & negotiation skills;
Positive attitude, taking plenty of initiative
You are fluent in English & <language of home country>;
You naturally convey trust;
Highly goal-oriented & strong work ethics;
A passion for driving tangible impact through technology.
🎁 Our offer
First off, you will become part of a steadily growing team of people keen on creating a ridiculous amount of value using Big Data & AI. You will work in a vibrant, innovation-loving environment with the proper dash of geekiness and fun.
You will be able to work where work brings you. Our offices in Ghent and Rotterdam are easy to reach, located in a colorful neighborhood of each city center, close to a vast array of after-work shenanigans.
We provide a hybrid compensation package with an attractive base salary and alluring variable pay. The package includes a company car & fuel card, (optional) bike plan, hospitalization insurance, a state-of-the-art laptop, a smartphone, and other gear.
We put a lot of time and effort into your personal growth and development as a business professional. We provide dedicated feedback and coaching sessions to help you walk the career path you envisage. Expect your own talent development roadmap and the opportunity to showcase your knowledge to a broader community.
On top of that, we do team trips, planned events, ad-hoc events, and anything really to ensure you shine within a thriving team.
🎳 Up for the challenge?

Here is how we move forward. After applying, we'll screen your resume and may invite you for a phone interview. A job-specific challenge and presentation later, you could be the next member to represent our team!
Apply now!