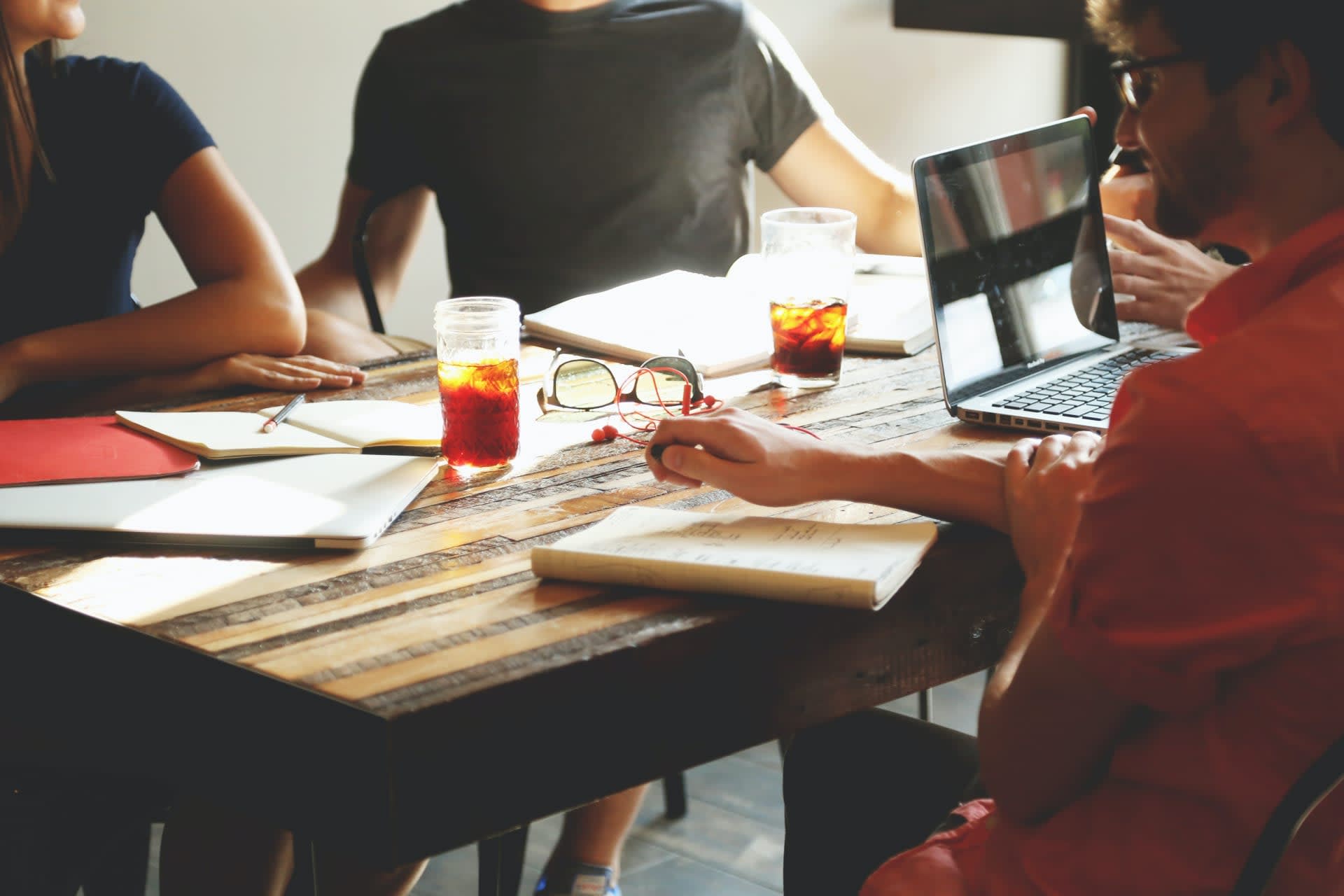 Director of Operations
Gent

,

Vlaams Gewest

,

Belgium

Executive Office
Job description
Eager to steer the operational helm of a pioneering Data & AI agency? Join Crunch Analytics as our Director of Operations, where you'll oversee project deliveries, refine planning and processes, and help shape strategies to drive our mission forward.
At Crunch Analytics, we - especially - help EU retail and e-commerce teams at G-Star, Scotch & Soda, Torfs, Van de Velde, Unilin, Roompot, and others to embrace big data & AI techniques. We introduce AI-driven tooling that fundamentally changes how brands & retailers create value.
As the Director of Operations at Crunch Analytics, you play a pivotal leadership role, overseeing all operational activities. Your primary mission is to foster an environment where the team consistently delivers projects on schedule, within budget, and to the utmost satisfaction of our clients. Moreover, you are entrusted with ensuring the seamless execution of ongoing projects while integrating insights from past endeavors to refine and elevate our future operations.
Crunch Analytics has several operational teams that run a data-centric project from start to finish. Those teams have project owners who ensure the delivery of projects on time and within budget. With your experience in IT project management, you will guide, coach, and follow up with those project owners to achieve excellence. You will supervise invoicing, report KPIs, and have final responsibility concerning planning.
As the Director of Operations, you will be a crucial part of the company's management team. Your general views on agency matters, your insights on performance and areas of improvement in operations, and your entrepreneurial drive should help the company continue on its path of growth.
We'll match your broad set of skills, conviction, and motivation with a team eager to demonstrate the ridiculous value of our algorithmic excellence. Such should enable you to establish yourself as a trusted advisor, enabling Crunch Analytics to flourish at the forefront of a big data & AI revolution in especially retail & e-commerce.
🚀 What will be part of your responsibilities?
You will bear responsibilities in three main domains:
Manage project owners: The team's project owners (= account managers/project managers) will report to you. In turn, you provide them with the appropriate guidance and assistance where required.
Refine structure and processes: You evaluate and refine the operational team's structure & functioning within a growing organization. You augment current processes to work more efficiently, all while taking into account the geographical dispersion (BE/NL) of teams and the company's policy on remote work.
Supervise invoicing: You supervise the invoicing process and guarantee that the process runs smoothly, keeping clients informed on what they can expect.
Planning: You hold the final responsibility with regard to project planning. You ensure you have a clear view on this ever-moving puzzle and make the appropriate decisions when conflicts arise. You know who is active on what project and what workload is waiting around the corner. Such results from your straightforward communication with operational teams, the commercial team, and HR (recruiting).
Reporting: You proactively report insights and points of attention to the company's management team, as well as share periodical KPIs on the organization's performance both from a revenue and an operational cost perspective.
Job requirements
🐱‍🚀 What skills are required or can be perfected on the job?
You have an MS/BS in Computer Science, Econometrics, Economics, Business Administration, AI, Data or Marketing Analysis, Maths, or Statistics, or equal by experience:

You have 3+ years of experience as a manager withing an agency;
You are willing to travel, mainly in BE, NL an DE;
You are fluent in Dutch and English ;
You are flexible and stress-resistant;
You act as a manager and a coach who loves to share knowledge and help people to grow;
You have an entrepreneurial mindset (focus, set and adapt priorities, move fast, embrace the change, and be flexible).

Experience in managing an operations team: You have a proven track record in both sketching and structuring the project-delivery process within an IT agency environment. You understand how a project-driven organization works and what is needed to achieve profitability in such a structure. You are able to instill trust and stimulate project ownership in a demanding and constantly changing environment.
Experience with managing IT projects: You have proven experience running and managing the different aspects of a typical IT project. You can pinpoint and avoid typical pitfalls when working on said type of projects with clients. Your eagerness to provide business value combined with technical expertise is what has made you successful in the past.
Affinity with data-centric projects: To guide and follow up on both project owners and specific key projects, any candidate should have a basic understanding of what data-centric projects are all about. While we do not expect you to be a data scientist, we ask any candidate to demonstrate their affinity with such data-centric projects.
Experience with reporting: Your experience has taught you how to report on the team's progress. You know what metrics to track and what topics to address. You can identify the root causes of problems and suggest mitigation strategies to solve said problems.
Experience with business consulting: You quickly understand business dynamics present within a given industry. You are able to define the key questions to be answered in order to dissect or tackle an organizational challenge. You are able to structure information in a way the message is clear and easy for business managers to digest.
Great communication/people skills: You understand the importance of building an excellent relationship between internal teams and clients in an agency environment. You are, therefore, a proactive communicator who is not afraid to have difficult conversations when required. You can transfer a message both concisely or at length and are able to read the room to understand when the first or the latter is appropriate.
Tooling: Knowing your way around operational tooling is a definite plus. This includes Asana, Harvest, and Notion.
🎁 Our offer
First off, you will become part of a steadily growing team of people keen on applying the latest technologies and techniques in the fields of data science, machine learning & AI. You will work in a vibrant, innovation-loving environment with the proper dash of geekiness and love for board games.
We put a lot of time and effort into your personal growth and development as a business professional. You're empowered to take the lead in establishing our company's presence in the industry.
You will be able to work both at the office or at home. Our offices in Ghent and Rotterdam are easy to reach, located in a colorful neighborhood of each city center, and close to a vast array of after-work shenanigans.
How do you like to get to work? By car, train, and/or (e-)bike? Your choice to make! We provide an attractive salary package stuffed with additional benefits such as an (optional) company car & fuel card, (optional) bike plan, hospitalization insurance, state-of-the-art laptop, smartphone, and other gear.
On top of that, we do team trips, planned events, ad-hoc events, and anything really to ensure you shine within a thriving team.
🎳 Up for the challenge?
Here is how we move forward. After applying, we'll screen your resume and may invite you for a phone interview. A job-specific challenge and presentation later, you could be the next member to represent our team!
Apply now!