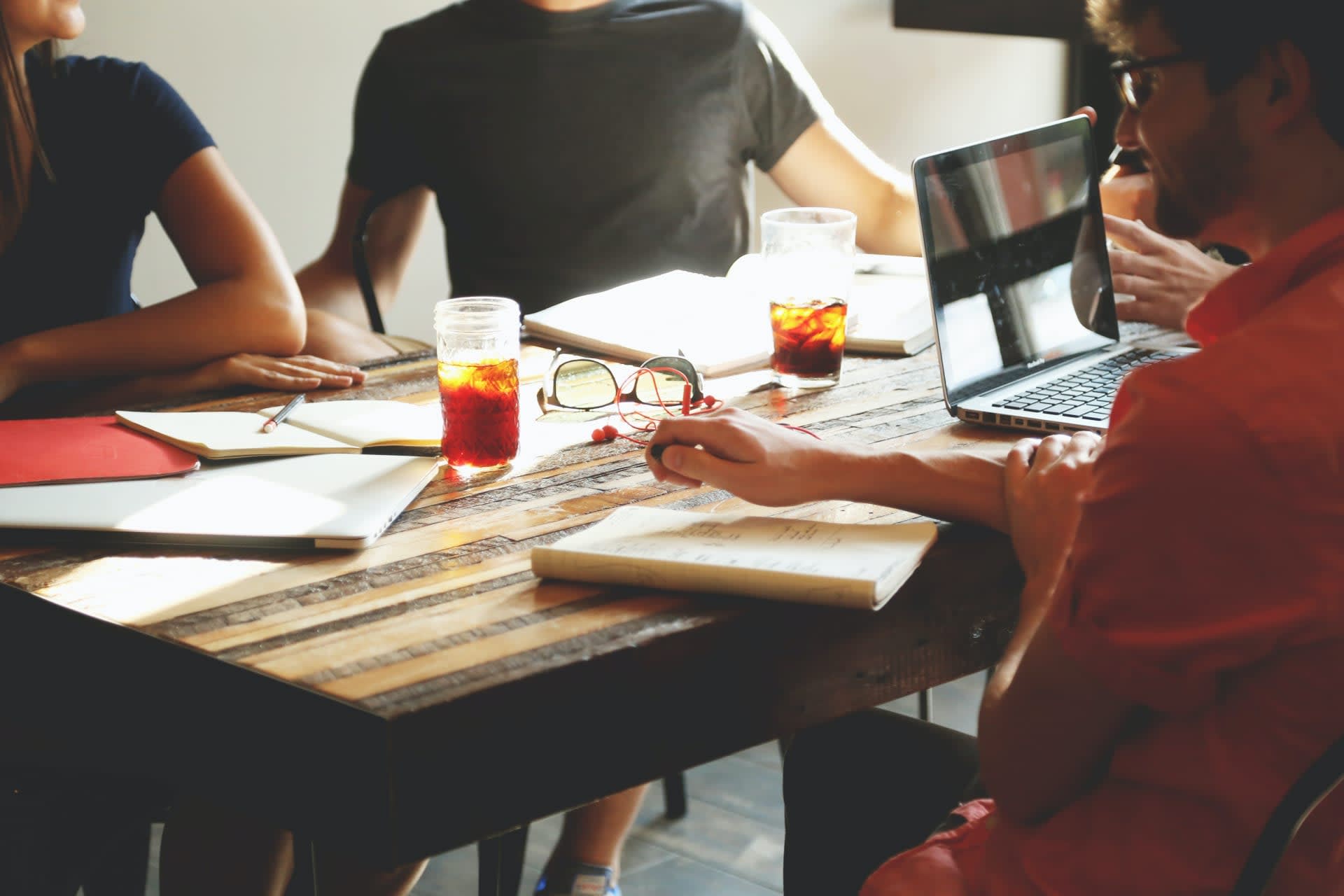 HR Manager
Gent

,

Vlaams Gewest

,

Belgium

Office & HR
Job description
Would you love to get to work in a tech-oriented agency that nurtures young consultants into trusted advisors of data-driven change? 
Like to do 'a bit of it all', taking the lead in Recruitment, Employee Management and HR admin?
As a data & AI agency, we help both industry frontrunners and analytics leaders advance their teams with confidence when applying data science, statistics, machine learning, and AI. With the ever-expanding possibilities of these revolutionary technologies, numerous opportunities arise.
By providing the proper support, expertise, tooling, and infrastructure, we help bridge the divide between business objectives and these advanced technologies, ensuring the chosen solutions actually work within each unique business context.
We have been fortunate to work with a variety of teams in Europe, active in Retail and E-commerce, FMCG, Manufacturing, and Aviation, such as G-star, Scotch & Soda & Vandevelde or Heineken, Beerwulf, Hornbach, Unilin, TVH and Roompot. 
We worked on projects that combine our business acumen with expertise in data management, ML, AI, and statistics.
As Human Resources Manager, your main role is to take the lead in helping accomplish the team's shared idea of shaping a company culture that attracts highly-skilled graduates and mentors, eager to become a leading force in data-driven business process change. Be it through an effective recruitment process, appropriate yet innovative compensation policies or your mere approachability and commitment.
As an experienced HR manager, preferably in an tech & change management-heavy environment, you understand the challenges we face with regards to human resources management. You can analyze, bring forward, prepare and execute the appropriate actions needed to counter such challenges, playing a crucial role in the growth a team that adheres to the highest standards in client satisfaction.
In your role, you will be able to draw from past experience, take on a broad array of HR-related responsibilities and thus continue to grow as an all-round HR professional that thrives in young and dynamic environment.

Our team is looking for an all-round HR professional that thrives in a fast-changing & forward-looking business environment.
Here is where we'd like you to take the lead:
HR- Recruitment
● Draft the profile for an open position, together with the hiring manager;
● Actively recruit new employees, by identifying and contacting promising candidates through a variety of strategies, be it through LinkedIn, job boards or recruiting agencies;
● Maintain an active LinkedIn profile, and use a broad array of tools to stay in contact with a broad pool of profiles.
● Set up and execute recruitment events, with the assistance of the rest of the team.
● Take ownership across the entire recruitment process. Be it through weekly discussion on the talent pipeline, the booking of candidate interviews with appropriate team assistance, interviewing candidates thoroughly, supporting decision-making, proposing & negotiating compensation packages and communicating decisions that have been taken.
HR - Employee Management
● Refine, implement, and manage the onboarding of new hires;
● Monitor employee happiness & satisfaction and take action, assisted by other team members;
● Help draft & execute the appropriate training tracks for a variety of profiles;
● Identify where we can improve employee policies and take initiative to research, alter and implement where needed;
HR - Administration & Payroll
● Detect, gather and list employee-related issues, by proactively keeping a finger on the pulse or being easy to approach;
● Prepare and execute the monthly payroll (SD Worx);
● Manage the paperwork on newly hired employees, collect info and draft individual employment contracts. Follow up on signing and filing of employment contracts, follow-up on compensation packages and alike;
● Keep track of the applicable social legislation in both Belgium and The Netherlands, and take action when required.
Job requirements
🐱‍🚀 What skills are required or can be perfected on the job?
You have 3+ years experience in Human Resources Management;
You have a MS, preferably in psychology, sociology, economics or business engineering;
You have are an experienced recruiter, you know where to find talent for a tech-oriented agency;
You know your way around social legislation and payrolling;
You are fluent in Dutch and English;
You are a people-person, someone who easy to approach;
You thrive in a fast-changing environment;
You know how to set priorities, which enables you to thoroughly manage your responsibilities in due time;
You are structured and meticulous;
You are not afraid of assuming responsibilities and taking initiative.
🎁 Our offer
First off, you will become part of a steadily growing team of people keen on applying the latest technologies and techniques in data science, machine learning & AI. You will work in a vibrant, innovation-loving environment with the proper dash of geekiness and love for board games.
We put a lot of time and effort into your personal growth and development as a business professional. We provide dedicated feedback and coaching sessions to help you walk the career path you envisage.
You will be able to work both at the office or at home. Our offices in Ghent and Rotterdam are easy to reach, located in a colorful neighborhood of each city center, close to a vast array of after-work shenanigans.
How do you like to get to work? By car, train, and/or (e-)bike? Your choice to make! We provide a hybrid compensation package with an attractive base salary. The package includes a company car & fuel card, (optional) bike plan, hospitalization insurance, state-of-the-art laptop, smartphone, and other gear.
On top of that, we do team trips, planned events, ad-hoc events, anything really to ensure you shine within a thriving team.
🎳 Up for the challenge?
Here is how we move forward. After applying, we'll screen your resume and may invite you for a phone interview. A job-specific challenge and presentation later, you could be the next member to represent our team!
Apply now!