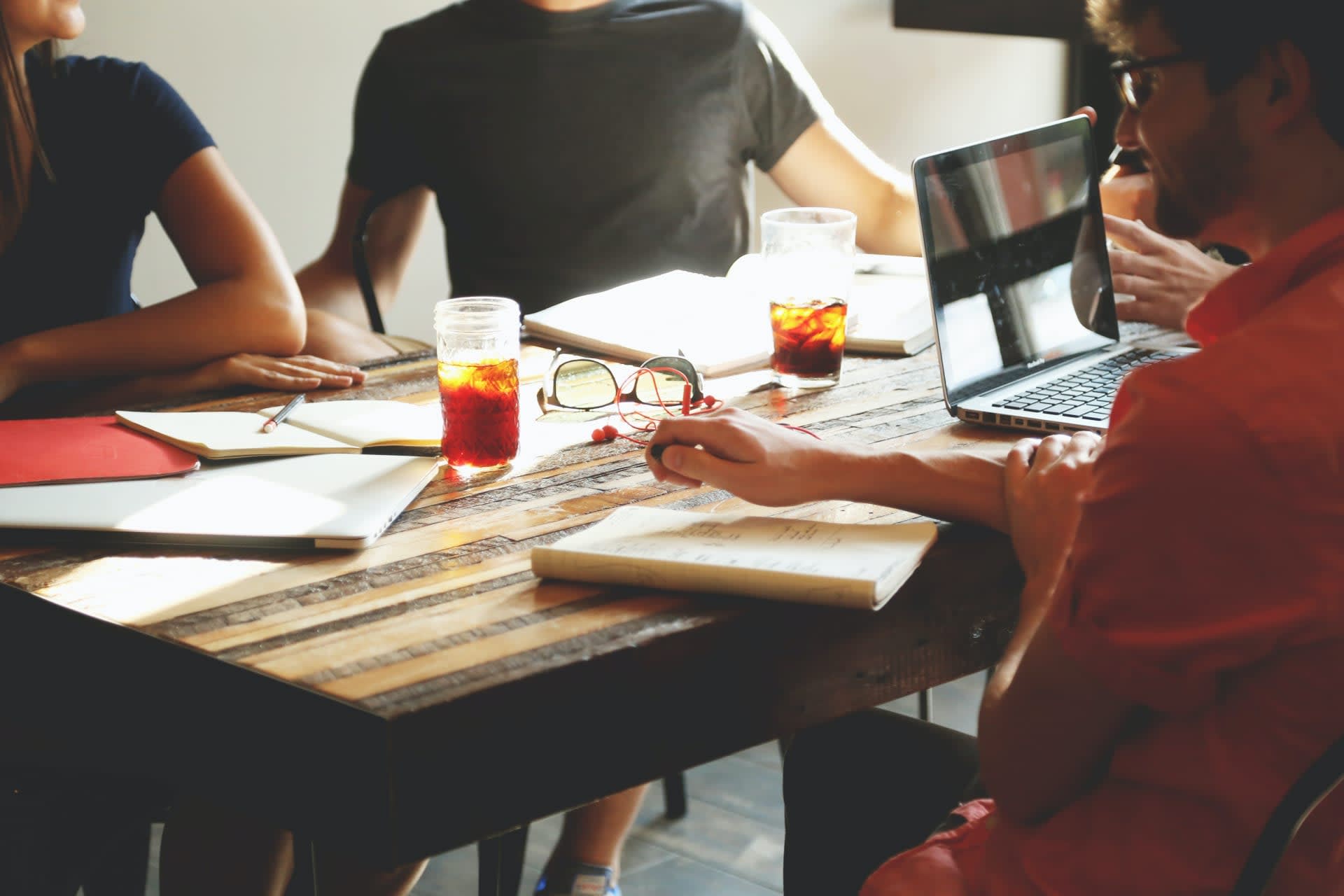 Data Scientist
Rotterdam

,

Zuid-Holland

,

Netherlands

Data Science
Job description
Would you like to help a client's team unlock the unprecedented value an AI-driven solution generates? Are you an analytics consultant at heart who would love to work with the latest technologies to steer a fashion retail organization in the right direction?
At Crunch Analytics, we help innovative fashion brands & retail organizations be fabulous! By introducing our AI-driven fashion retail platform we assist teams in making improved pricing & inventory decisions that lead to world-class profitability, efficiency & a reduced ecological footprint.
Our platform has proven its value, assisting teams at international enterprise organizations such as G-star, Scotch & Soda & Vandevelde, or national heroes such as Torfs, OnlyforMen, Bristol, ZEB, Schuurman Schoenen and E5.
As a Data Scientist, your key responsibility is to ensure the creation of a superior level of business value by leveraging the Crunch Analytics fashion retail solutions. As you grasp the business objective of the client, each stakeholder's challenges, and the unique business environment, you subsequently ensure that the use of our AI-driven solutions creates a striking amount of business value, validated by said client.
To this end, you help guide the setup of the solution, finetune it to accommodate client-specific needs, and train the client in using it. Along this journey, you act as a trusted advisor. You advise customers on some of the most challenging questions, be it tactical business decisions or design choices that influence how our technology performs.
In the said role, you work alongside other data scientists, cloud engineers, and product owners. As you mentor a client's team through unchartered territory, you share lessons learned with your squad and provide input on how to improve our solutions.
Job requirements
🚀 What will be part of your responsibilities?
You ensure the creation of a superior level of analytics business value by leveraging the Crunch Analytics fashion retail solutions:
You understand the business needs of our clients by participating in meetings and asking the right questions;
You support the Product Owner in translating those business needs into functional requirements. Given your expertise, you challenge the client on those requirements if you feel that even more business value can be created;
When the data connection with the client's system is set up, you import the data, interpret it, and transform it into a usable format;
You set up the data pipelines that feed the data of clients into our systems, all the while keeping an eye out for abnormalities and things that can improve;
Based on the specific context of a client, you use our algorithm toolbox to tune the solution to the client's precise needs. This requires you to look at everything with a critical eye and spot where problems and opportunities lie;
You configure the UI and train the client to use the solution.
You act towards our clients as a trusted advisor in pricing and inventory analytics:
You gain expertise in the functional domains of pricing and inventory within fashion retail by delivering the Crunch Analytics fashion platform solutions to a multitude of clients;
You leverage that expertise and use analytics to answer some of our client's most challenging questions. As clients are not always data-savvy people, they require your advice when using complex pieces of technology. You are responsible for advising customers on tactical decisions and nitty-gritty design choices that will influence our technology's performance. Some examples, ranging from holistic to more detailed:

What goal should I really be pursuing when setting discounts during the markdown season?
How can I determine what the residual value of products is? Can we use this knowledge to improve our current objectives?
Should I, and if so, how do I consider return costs in my discounting strategy?
Is it beneficial to differentiate my pricing or discounting strategy per shop, region, country, or continent?
How do I redistribute my inventory across stores to minimize stock-outs

More than just answering questions, you are expected to be proactive - challenging clients' beliefs if you believe they are unsound. You will become an expert, and they will need you to guide them through unfamiliar terrain.
You contribute towards continuously improving our software solution.
You feedback your experience of using the Crunch Analytics fashion retail solutions towards our Product Manager so the product can improve;
If you wish, from time to time, you will be able to roll up your sleeves and help design better algorithms or parts thereof.
You test new prototypes with clients willing to act as bèta testers.
🐱‍🚀 What skills are required or can be perfected on the job?
You have a BS or MS in Business, Economics, Computer Science, AI, Analytics, Data or Marketing Analysis, Maths, or Statistics (or equal based upon experience);
You are eager to learn new things and thrive in a fast-growth environment;
You are fluent in English and Dutch.
You are an analytics consultant at heart:
You have a passion for using analytics to solve the most challenging business questions and create business value;
You have a basic knowledge of data science principles. Experience with data-science software and packages is a definite plus;
You are an excellent programmer in Python;
You are comfortable working in a Unix environment. Experience working with the Google Cloud is a plus that will help you get up and running in no time.
You are a business professional that can make one's mark:
You understand business economics;
You are a team player who loves to work in an agile/lean environment;
Your communication skills are on point, both written and spoken. You especially love to translate numbers into a valid storyline and help the whole room understand what you are talking about.
🎁 Our offer
First off, you will become part of a steadily growing team of people keen on applying the latest technologies and techniques in data science, machine learning & AI. You will work in a vibrant, innovation-loving environment with the proper dash of geekiness and love for board games.
You will be able to work both at the office and home. Our offices in Ghent and Rotterdam are easy to reach, located in a colorful neighborhood of each city center, and close to a vast array of after-work shenanigans.
How do you like to get to work? By car, train, and/or (e-)bike? Your choice to make! We provide an attractive salary package stuffed with additional benefits such as an (optional) company car & fuel card, (optional) bike plan, hospitalization insurance, state-of-the-art laptop, smartphone, and other gear.
We put a lot of time and effort into your personal growth and development as a technician and business professional. We provide dedicated feedback and coaching sessions to help you walk the career path you envisage. Expect your own talent development roadmap and the opportunity to showcase your knowledge to a broader engineering community.
On top of that, we do team trips, planned events, ad-hoc events, and anything really to ensure you shine within a thriving team.
🎳Up for the challenge?
Here is how we move forward. After applying, we'll screen your resume and may invite you for a phone interview. A job-specific challenge and presentation later, you could be the next member to represent our team!
Apply now!