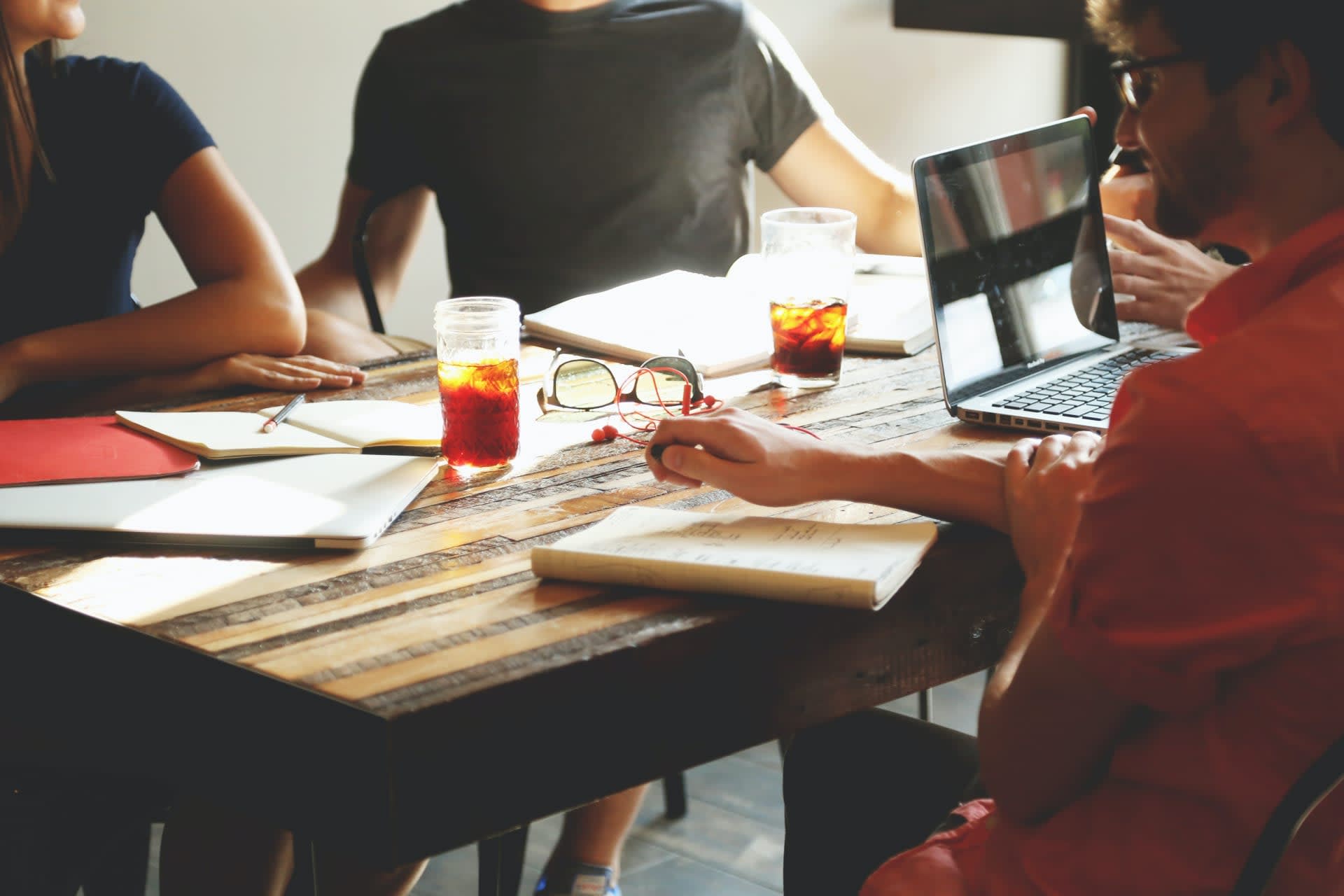 Product Owner
Gent

,

Vlaams Gewest

,

Belgium

Product Owner
Job description
Would you like to become the trusted liaison who enables a retailer to run a more effective organization using AI-driven pricing, inventory, or marketing analytics? Do you love to use your hybrid tech & business background to grasp the specifics of an individual client and help mold the perfect solution to create - quite often seemingly - ridiculous value?
At Crunch Analytics, we help innovative fashion brands & retail organizations be fabulous! By introducing our AI-driven fashion retail platform, we assist teams in making improved pricing & inventory decisions that lead to world-class profitability, efficiency & a reduced ecological footprint.
Our platform has proven its value, assisting teams at international enterprise organizations such as G-star, Scotch & Soda & Vandevelde, or national heroes such as Torfs, OnlyforMen, Bristol, ZEB, Schuurman Schoenen, and E5.
As a tech-savvy Product Owner, your role is to act as a liaison between the client and a Crunch Analytics' Data Squad. As a liaison, you ensure our solution generates an outrageous amount of value, relieving pains and creating tremendous gains. In the said role, you will work shoulder to shoulder with Data Scientists, Data Analysts, and Cloud Engineers.
Your key task is to understand the critical business challenges that drive a retail & e-commerce organization, grasp the specifics of an individual client and help match the easy-to-use solutions we develop. You collect and share feedback on the client's behalf and act as their voice translating requirements and their unique retail business rules.
The role is ideal for a candidate with a hybrid tech & business background, keen on expanding their technical knowledge, and eager to soak up the new business essentials of today's retail & e-commerce organizations. It requires one to act as a true team player who loves to communicate with internal teams and clients in Belgium and abroad.
We are especially looking for someone earnest and excited by what is currently happening in the world of ****Data Science & AI and keen on providing retailers with the tools that will fundamentally transform their organizations.
🚀 What will be part of your responsibilities?
Become the trusted liaison between a retail or e-commerce client and a team of data experts (Crunch Analytics Data Squad) guarding the client's objectives & ROI at all times;
You will help match a client's needs with one of the easy-to-use solutions we develop;
Your key task is to translate the client's situation, business rules & other requirements into a project backlog, ready for a Data Squad to dive into;
You are responsible for the project's sprint planning, as well as the assigned Data Squad's capacity planning;
You keep check of deliverables, scope, timing, and budget;
You set the narrative, coaching Data Squad members in crafting the appropriate message and materials (presentations, demo's, etc.);
You help facilitate team dynamics, ensuring the Data Squad is as effective as possible;
You drive meetings in Belgium & abroad to provide clear guidance & attain actionable next steps;
You identify new business opportunities and assist in creating proposals based on clients' evolving needs.
Job requirements
🐱‍🚀 What skills are required? 
For this specific position, we do deem the following skills/interests essential:
A candidate has obtained at least Masters Degree in:

Applied Information Technology/Applied Computer Science;
Computer Programming;
Economics or Business Management,
Marketing or Marketing Analysis;
Business Administration;

or equivalent based upon relevant experience.

You have at least three years of professional experience, during which you learned the ins and outs of agile project management and its respective tools;

You rock at coordinating, planning, scheduling, and driving an interdisciplinary team forward.

You have a passion for working with data and technology.

You obtained excellent verbal and written communication skills, speaking Dutch and English professionally.
🐱‍🚀 What skills can be perfected on the job? 
Sure, we'd love to add a colleague to the team with some consulting experience or who has worked in a retail/international environment. Someone who has prior knowledge in the field of machine learning or cloud tooling. But most importantly, a candidate should be a team player, eager to learn, and able to help translate business requirements into a technical solution, using his eagerness and on-point communication skills.
🎁 Our offer
First off, you will become part of a steadily growing team of people keen on applying the latest technologies and techniques in the fields of data science, machine learning & AI. You will work in a vibrant, innovation-loving environment with the proper dash of geekiness and love for board games.
You will be able to work both at the office and home. Our offices in Ghent and Rotterdam are easy to reach, located in a colorful neighborhood of each city center, close to a vast array of after-work shenanigans.
How do you like to get to work? By car, train, and/or (e-)bike? Your choice to make! We provide an attractive salary package stuffed with additional benefits such as an (optional) company car & fuel card, (optional) bike plan, hospitalization insurance, state-of-the-art laptop, smartphone, and other gear.
We put a lot of time and effort into your personal growth and development, both as a technician and business professional. We provide dedicated feedback and coaching sessions to help you walk the career path you envisage. Expect your own talent development roadmap and the opportunity to showcase your knowledge to a broader engineering community.
On top of that, we do team trips, planned events, ad-hoc events, anything really to ensure you shine within a thriving team.
🎳 Up for the challenge? 
Here is how we move forward. After applying, we'll screen your resume and may invite you for a phone interview. A job-specific challenge and presentation later, you could be the next product owner to represent our team!
Apply now!